The hypocrisy of the left
The hypocrisy of the left really took another ugly turn last night. Now as you all know or at least should know Donald J Trump became president. To some this was a joke, never did they think he could win, people laughed at him but now he is the one laughing at them. The republican party took over on election night and Trump was the main reason they did. This is how democracy works he won fair and square. Whether you like him or not he is president and that isn't going to change. Trump is not the best messenger but he is saying what half of America feels and maybe even more than that. During this whole process I sat back and watched people try to stop him from talking, he was sneaking into his whole rallies, dealing with death threats and the "tolerant left" trying to shut him down. He was the subject of the Hollywood children making ads saying they want to punch him in the face. The question is why, why do people get so upset over Trump? Trump was a celebrity before this but a celebrity for being a billionaire that had his hands in a lot of things including a number one TV reality show among other things. He became the most known businessman people sometimes try to lump him in the same category as other celebrities but he is like Warren Buffet and Bill Gates, known for being rich and a business man.





I thought after he won the left would try and sit back and truly figure out why, I was wrong. They are getting worse, you have hugely known media outlets like CNN getting stories from Buzzfeed just to sway the publics opinion of Trump. Journalism is dead in America, it has gotten so bad that Trump even called CNN fake news himself and refused to answer a question from them. Yesterday at UC Berkeley a speaker named Milo Yiannopoulos tried to speak to college students but the petulant children did not let him speak. CNN labeled him "alt-right" and the rioters were calling him a nazi and a racist. If these children had a clue they would know Milo is a provocateur and should not be taken so seriously. The left has decided who is allowed to say certain things and who is not. They fought for years to be the so called progressive party but now they are just the party that will turn violent if you don't agree with them.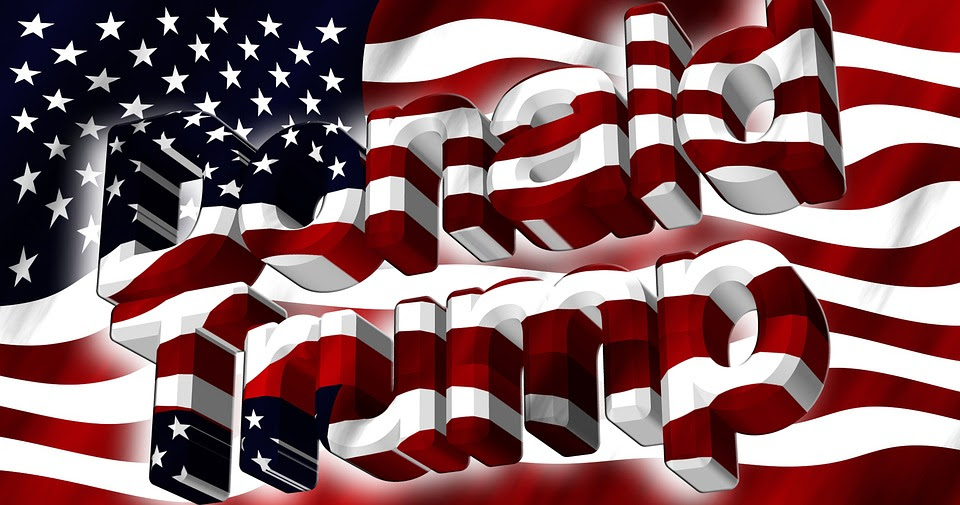 The hypocrisy of the left is getting out of control, the guy from Stranger Things went on a rant at the SAGA awards screaming that people will get punched in the face and the brain dead Hollywood audience cheered him on. Now some will say good to this behavior but by liberal logic that violence shouldn't be tolerated. There have been numerous stories of gay people be beaten and killed and if a gay person is beaten up it is a hate crime. If you use liberal logic the gay person deserves to be beat up because the person that did it does not agree with their lifestyle, this makes sense right? WRONG! A Youtube personality named Some Black Guy articulates it perfectly. Defending Trump does not mean you support him but you must know the hypocrisy that is going on with the left. People sat back and watched riots happen and people burning the American flag, people being beat up for wearing Trump hats and they made a decision on election day. In his video Some Black Guy talks about white guilt and the white people on the left seem to almost hate themselves and feel sorry for minorities and they act like its their job to help them like minorities are so helpless or something. Trump wants to keep violent people out of America, he wants to vet people before they come here, is that too much to ask? According to the left it is, that's racist of him. They say we already have murderers here, so its okay to have more? If you owned a mansion and wanted to take care of people that are living in it but also wanted to invite more to live in it wouldn't you take some precautions before or would you just let anyone into the house? Trump put a freeze on immigration from certain areas to have a proper vetting system and liberals freaked out. We have homeless Americans, homeless vets but yet liberals want to heal the rest of the world not America. Facebook's Mark Zuckerberg criticized Trump's wall comments then proceeded to buy every house in a cul de sac to keep people away from him. He is building a huge wall in his Hawaiian home sparking outrage from his neighbors. Ever since that story broke and the story about Facebook suppressing conservative posts I didn't hear much from him. If asked why he is building a wall Zuckerberg would probably include safety in his response so its okay for him to protect himself but Trump not protect Americans? Are these celebrities inviting thousands of the refugees to live with them? Can they ensure that no refugees will rebel against America or subscribe to the American way? ISIS is smuggling in their militants masquerading them as refugees. Sure I feel bad for the refugees that need help but America cannot save the world when we can't even save ourselves. At the end of the day though the left can whine and riot all they want, it won't change anything, Trump won, Trump is President, GOD BLESS AMERICA!